Hotel Can Beia Adults Only
Idyllic enclave on the island of Majorca
No intermediaries, no overpayments.

Real offers not seen on any other website.

Immediate confirmation via email

Be part of our Loyalty Club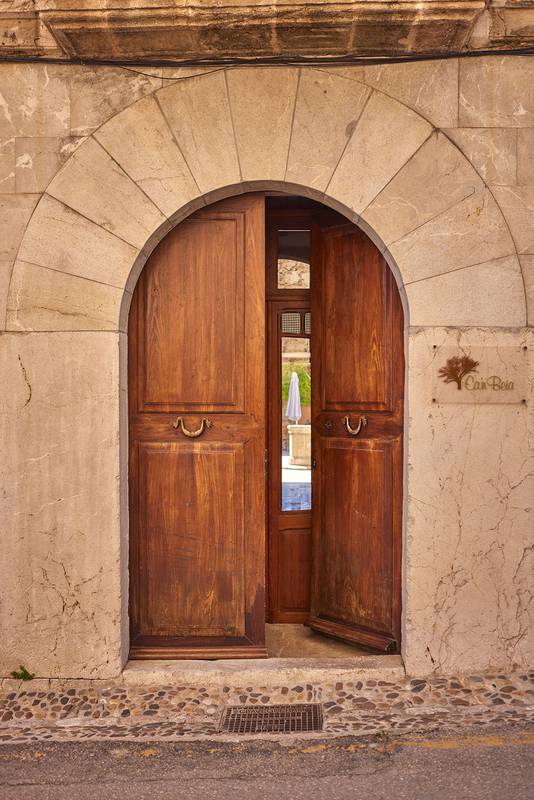 Hotel Can Beia Adults Only
The Tramuntana mountains shelter a magical town, by the name of Alaró. Its cobblestone streets, perfect for a lovers' stroll, lead to Hotel Can Beia Adults Only. Built from an ancient Majorcan manor house, it has a rich history of its own, that now even you can be part of. It's time to welcome you to one of Majorca's most enchanting locations.

This mountainous landscape crowns the island and offers views of the Mediterranean sea. From up here, you can soak up the dreamy ambience that surrounds the Balearic archipelago yet feel completely at home. This is one of those experiences that will stay with you forever.

Our facilities are ideal for those looking for a romantic getaway. It's a chance to have an unforgettable first taste of sports such as cycling, mountain biking and golf. Alternatively, you can spend a few days just relaxing, enjoying the company and idyllic surroundings.
Rooms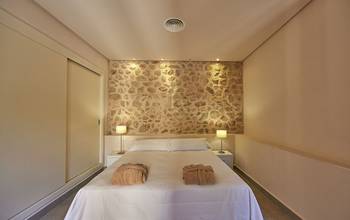 One of our hallmarks are the rooms at Hotel Can Beia Adults Only. Relish in the satisfaction of knowing you're in the right place from the minute you step through the door. You'll also have a wide range of facilities and services available to you. Our goal is for ...
See more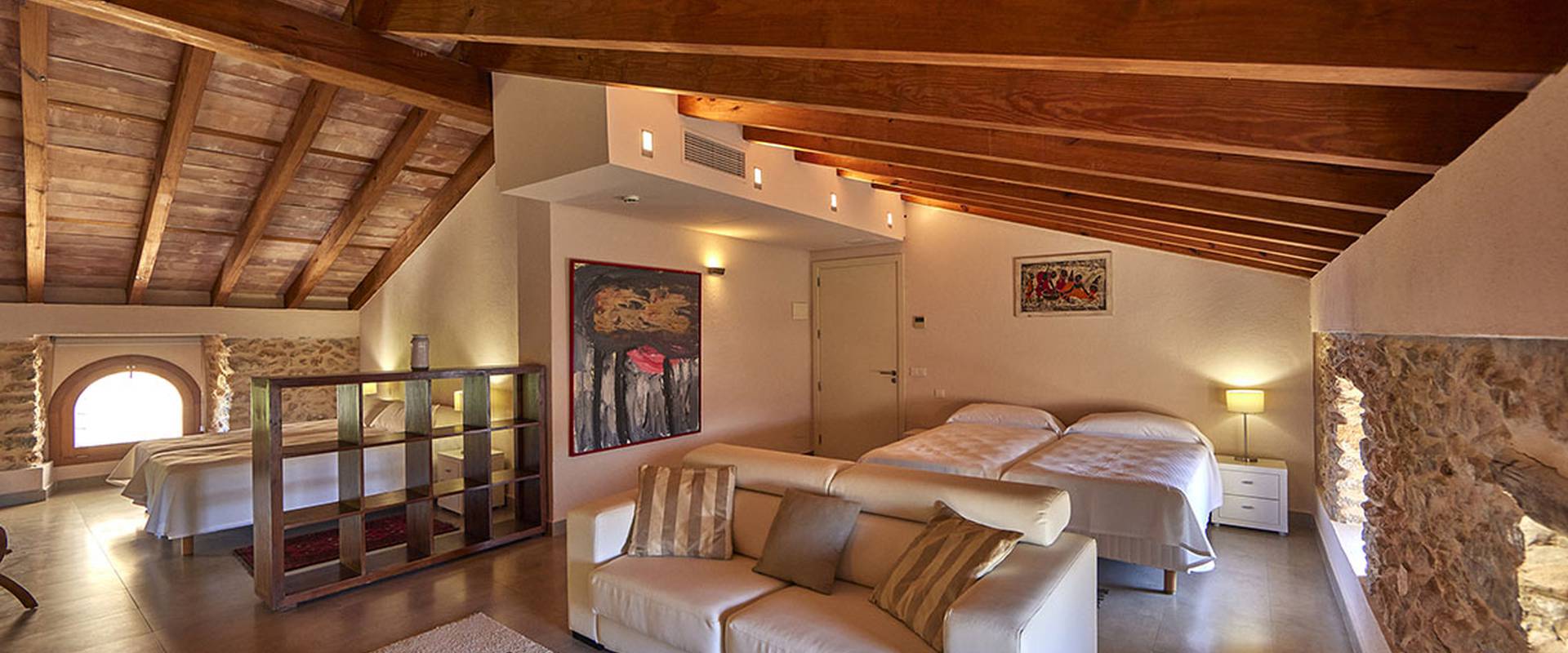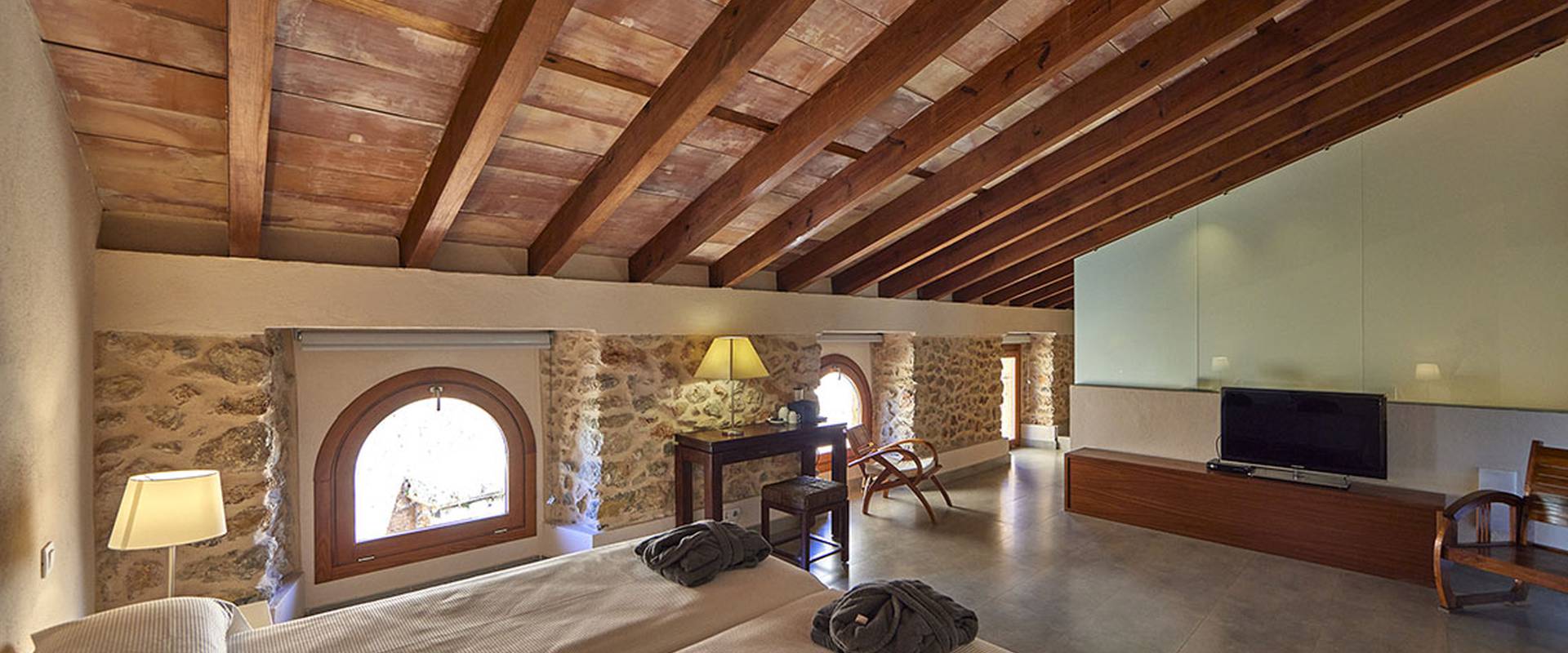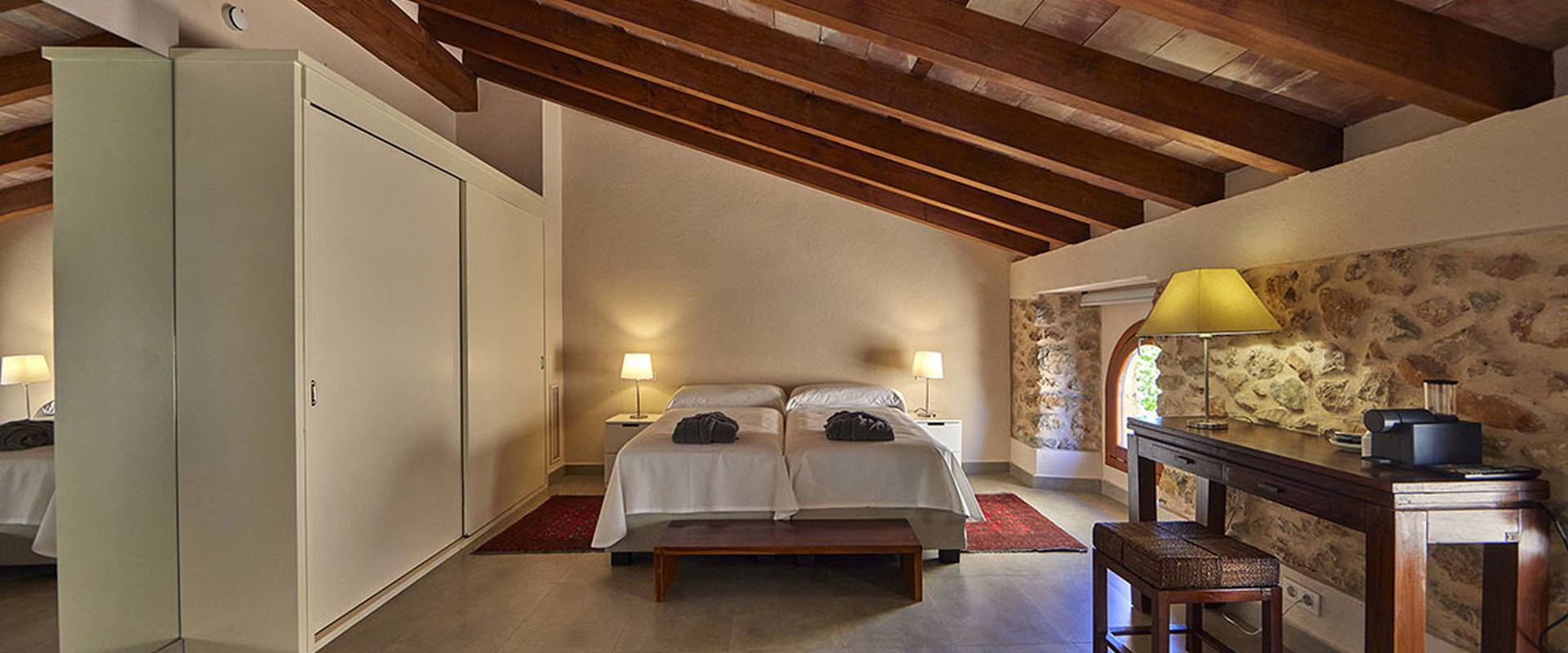 Offers and packages
At Hotel Can Beia Adults Only in Alaró , we have an ambitious objective. In recent years, we have succeeded in consolidating ourselves as leaders in well-being. Today, the hotel is a powerhouse of Balearic tourism and an idyllic enclave on the island of Majorca. For this reason, we have ...
See more
Services

Over the years, at Hotel Can Beia Adults Only , we've realised that we have something that makes us stand out from the crowd. Our customer service has become an asset that positions us as a wonderful option. More and more Spanish and overseas guests are wanting to come back ...

See more

Restaurant

A gastronomic delight, designed to indulge your senses that serves up an enjoyable feast. The menu includes dishes that show off the best of Balearic and Spanish cuisine.

Swimming pool

The swimming pool is a place where relaxation reigns supreme and your worries float away. Enjoying the sun under a Majorcan sky is an experience that is well worth savouring.

Sauna

A space designed for relaxation, taken to the max, just what you need for unwinding. The steam and wood together form a perfect way of generating the best of memories.