Alaró
Destinations in Majorca
Hotel Can Beia Adults Only in Alaró is situated right in the heart of Alaró. It's a town that reflects the best of the Balearic tradition, with cobbled streets and historic buildings. Without a doubt, it's a journey through time that will leave you with a sense of well-being and offers you the chance to discover a piece of history.
One of the attractions here is gastronomic tourism and wine-tasting. Treat yourself to the region's best soups and admire the enchanting landscapes while you enjoy a traditional meal.
A stunning view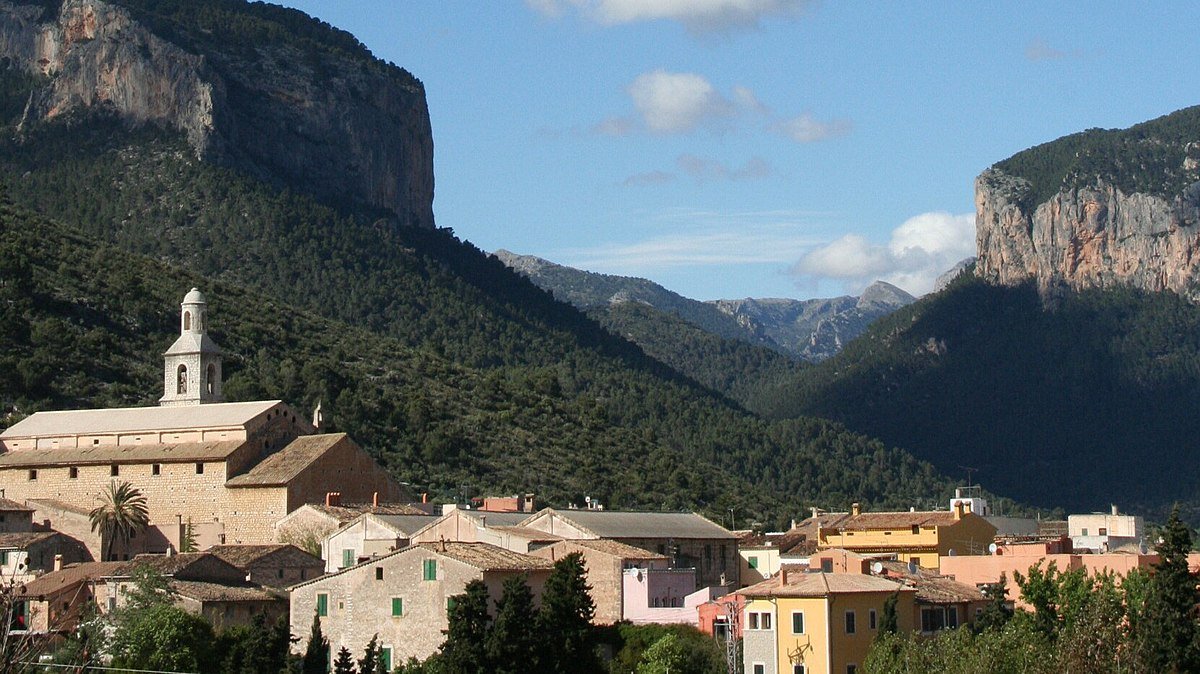 What to do in Alaró?
Tramuntana mountains

The Tramuntana mountains are an unimaginable fusion of landscapes, a clear reflection of the Balearic islands. Imagine looking out over the sea from an altitude in excess of 1,400 metres, surrounded by the island's endemic vegetation.

Cobblestone streets

This hotel is perfect for romantic getaways. A stroll through the historic streets is a journey through time in a place where many passionate love stories were written.

Sant Bartolomé Church

Sant Bartolomé church presents an authentic blend of Baroque and modern architecture. As you can see, it's an architectural gem, of which Majorcans are truly proud.

Plaça de la Vila

The Plaça de la Vila was —and continues to be— a popular meeting point in the town. Hundreds of stories have accumulated here over the decades and are waiting for you to discover them first hand.

Gastronomic tourism

Balearic and Majorcan cuisine is one of the island's strongest draws for tourists. In the hotel's restaurant, you'll find excellent quality, local ingredients.

Sporting activities

Within the stunning landscape of the Tramuntana mountains, you can cycle, hike or play golf in enchanting surroundings. You can also try mountain biking and experience new thrills.